ABOUT US
Have you ever wondered why the term "service " has lost its luster when you talk about steel service centers?  In the past few years, we have seen the steel industry become focused on profit centers at the expense of customer service.  Laser Metal Profiles was formed with the simple mission of re-introducing service back to the industry.
LMP began operations in 2002 to fill a need in the market place.  To provide high quality laser processed parts, at a competitive price, backed with the highest level of customer service available.  LMP uses the best equipment on the market as tools of the company but the real strength is its people and the dedication and passion that they bring to the table.
Our Team
Carlo Buffone: President and Owner
Michelle Bateman:  Administrative Assistant
Sales Team
Tony Pella:       General Manager of Sales and Marketing
Amy Resendes:  Sales and Customer Service Representative
Operations Team
Mark Hristov:    Director of Operations
Silia Pavao:  Human Resources/Operations Specialist
Jeff Richardson:  Programmer
Kenny Deonnanan: Programmer
Serge Potekha: Programmer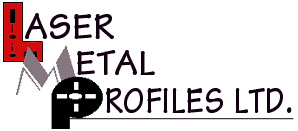 FOR THE CUTTING EDGE!